Book 1
Sean Danet is immortal—a fact he has cloaked for centuries, behind enemy lines and now a paramedic's uniform. Having forgotten most of his distant past, he has finally found peace. But there are some things you cannot escape, however much distance you put behind you.
Buy Now
Book 2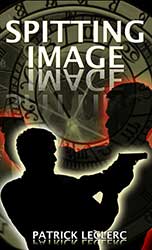 Immortal Sean Danet can heal others with a touch. Finally, after too long as a rootless vagabond, he has found a place he feels he belongs, with friends he can trust and the love of an intelligent, beautiful woman. The life he dreamed of but never expected to attain.
Buy Now
Short Historical Adventures
One of the problems with being immortal is you get to live through all of history's most famous blunders. Like Napoleon's inspired idea for a land war in Asia. If you love historical military fiction, action and adventure, or just one of the sexiest urban fantasy heroes of all, Advancing on Paris is a must.
Buy Now